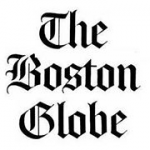 Boston Globe
SPINRANK: 54%
View History
The Boston Globe (sometimes abbreviated as The Globe) is an American daily newspaper founded and based in Boston, Massachusetts since its creation by Charles H. Taylor in 1872. The newspaper has won a total of 26 Pulitzer Prizes as of 2016, and with a total paid circulation of 245,824 from September 2015 to August 2016, it is the 25th most read newspaper in the United States. The Boston Globe is the oldest and largest daily newspaper in Boston.
FAKE NEWS INVOLVING Boston Globe

"Bustamante said he can tease out the markers that these South Americans would have in common with Native Americans on the North American continent." Huh?